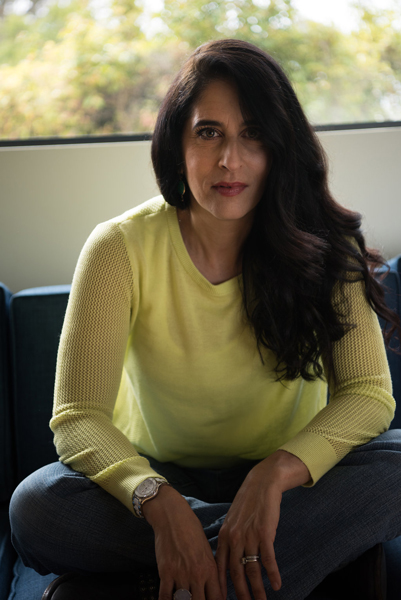 Lisanne Sartor gained notoriety early in life for:
1) Calling her fourth grade teacher, Ms. Schott a female chauvinist for not letting girls play kickball with boys (a clear outrage).
2) Giving impromptu sex-ed seminars to her fifth grade cohorts using Judy Blum's classic FOREVER as her textbook (how proud were Sartor's parents? Surprisingly, not very).
3) Calling her eighth grade teacher a bitch for unfairly penalizing a fellow student for talking when in fact, Sartor was the culprit (the vice principal told Sartor that, while he shared her opinion of said teacher, in the future, she would be wise to keep such opinions to herself. She never quite learned that lesson).
Clearly, Sartor was destined for a life of activism and politics. In fact, she spent a year working as a legislative aide for a state senator (not bad prep for Hollywood). The things she wasn't allowed to write about said senator were way more colorful than anything she could make up. But, in what proved to be a lifetime habit of defying expectations, Sartor gave up politics and moved to Los Angeles to become a writer/director.
Instead (remember that defying expectations thing?), she promptly became an assistant production coordinator on a low budget feature (a girl's gotta eat), which led her to become a Directors Guild assistant director via the DGA Training Program (knowing full well that ADing does NOT lead to writing or directing).
This career path made sense considering the fact that Sartor's New Jersey Italian family's favorite adage is: "If you want to play with the big dogs, you can't piss like a puppy." Being an assistant director is a tough, physical, "big dog" job and Sartor was damn good at it.  But after seven years, she had a bad back, nerve damage in her feet and a Biblical appreciation for caffeine. It was time to stop managing movie sets and figure out what kind of dog she truly was. She quit ADing to write screenplays and has never looked back.
Sartor subsequently got a UCLA MFA in Screenwriting, had one of her original screenplays made into a Lifetime MOW, worked on projects with various production companies, including Roth/Arnold and the DeAngelis Group, and since 2006, has helped run CineStory, a screenwriting non-profit dedicated to developing emerging screenwriters through mentorship and writers retreats. She teaches screenwriting at UCLA, AFI and Stephens College.
She's also an award-winning director, having gotten her start at the prestigious AFI Directing Workshop for Women. Her short films have screened all over the world at wonderful festivals like Telluride and Cannes. She most recently participated in the AFI/Fox Bridge Program for Directing. She's in the financing stage of her first feature and just wrapped her fifth short film. She doesn't sleep much.
And she doesn't piss like a puppy.